Attendance
If you wish to request a leave of absence for your child, please using the form below: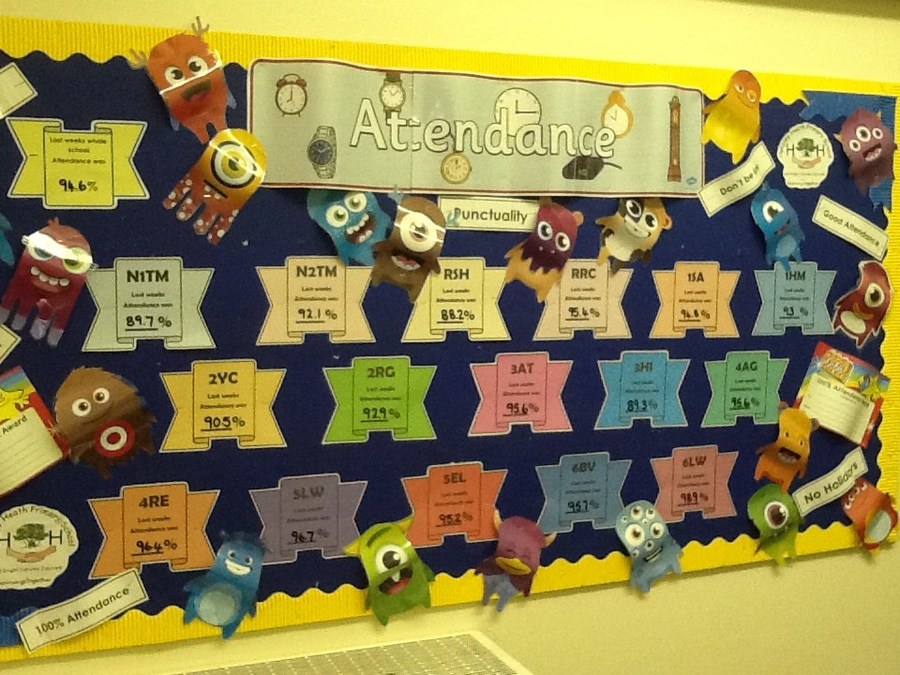 At Hateley Heath Academy we believe that good attendance leads to good achievement, which can help lead to a successful life.
Attendance and the Law
The law says that it is the responsibility of the parent to ensure the child attends regularly and on time to the school at which they are on roll. Failure to ensure regular attendance can result in legal action.
Legal action can result in a court appearance, which may result in a fine and a custodial sentence where appropriate. A Fixed Penalty Notice is a fine that can be issued to each parent for 'each child' in the event of persistent absenteeism and failure to pay the fine will result in further court action.
Reference: Section 7 of the Education Act 1996
What to do if your Child is ill
Telephone the school on the day of the absence and each day thereafter (if appropriate)
Provide the school with medical evidence where it is available e.g. medicine bottles, prescriptions etc.
Ask the GP and/or school for advice on exclusion periods.