Change to end of term arrangements
Change to end of term arrangements
10 December 2020 (by Jess Hill (jess.hill))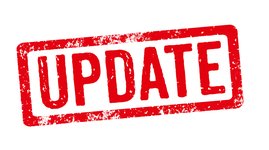 We are closing next Friday as recommended by the DFE. This will now be a staff inset day, therefore children ARE NOT to attend school. As a result of this, we have moved some of next week events:
- Santa will visit each class on the morning of Thursday 17th December.
-Party afternoon will now also take place on Thursday 17th December.
- Film afternoon will now take place on Wednesday 16th December.
- Design and Technology day will now take place on Tuesday 15th December.
- Children will break up for the Christmas holidays on Thursday 17th December at their normal finish time. WE ARE NOT HAVING A HALF DAY!
- We will still be having a staff inset day on Monday 4th January. Children will return to school on Tuesday 5th January.
Thank you for your support this term. have a lovely well rested and safe Christmas! See you in the new year!